PKF Revidentia is an audit firm located to central Stockholm in the Old Town near the Royal Palace.
The focus of operations is on high quality audit in close cooperation with the client's accounting department. Dating back since 1913, we stand for stability and continuity.
Services:
Audit: Statutory audit and other assurance services
Advisory: Corporate tax, VAT, corporate legal, labor law
Corporate services: Due Diligence and other Corporate service
Accounting and payroll: Preparation of Annual reports, monthly payroll, tax declarations and company secretarial services.
Contact: If you are interested in our services, please contact Karin Rosén (karin.rosen@pkfsweden.se) who has over 25 years' experience in international work in several international organisations.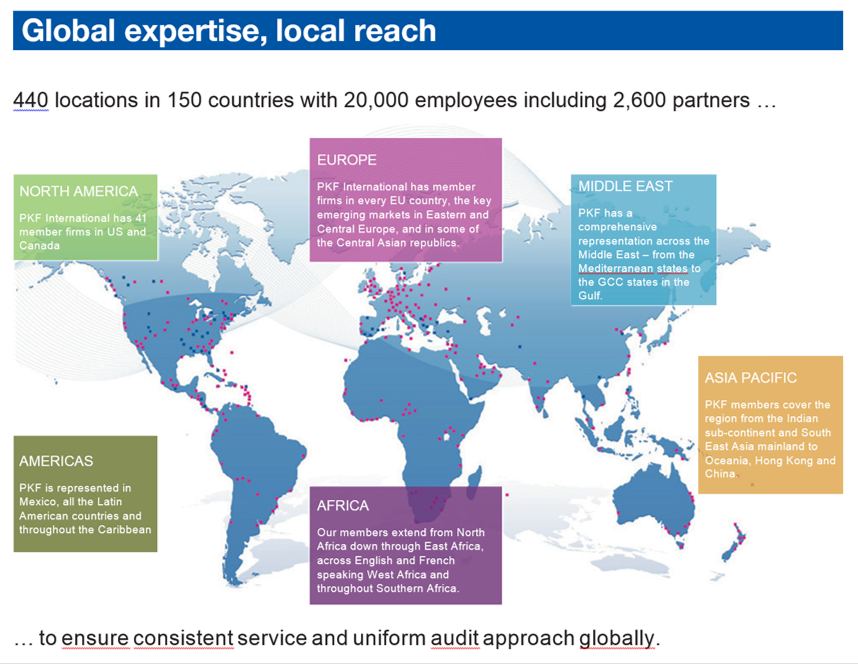 PKF Revidentia is the Swedish member firm of PKF: PKF is a global family of legally independent professional services firms bound together by a shared commitment to quality, integrity and the creation of clarity in a complex regulatory environment. We operate in 150 countries across 5 continents and specialise in providing high quality audit, accounting, tax, legal and business advisory services to international and domestic organisations in all our markets. PKF International member firms and the network is a member of the Forum of Firms – an organisation dedicated to consistent and high quality standards of financial reporting and auditing practices worldwide.
Why you should choose PKF: PKF member firms around the world offer a wide range of business advice and accountancy services that meet the needs of individual clients in their local markets. When you use a PKF member firm, you can be confident that the work will be carried out by dedicated professionals with international expertise. Not only do PKF member firms have service and sector specialists in their own marketplace but they can also deliver an international service through their relationships with other network members. Each team is led by a partner who will deal with you directly and be your regular point of contact. As a client of a PKF member firm you are assured of: – a firm that is firmly established and respected in its own country – a partner-led service – experts who understand your market – partners who work hard to understand your specific business and its needs – knowledge of the local business landscape – rapid access to technical guidance and support from other member firms if required – seamless continuity of service for your international business needs.
Webpage: http://www.pkf.com